updates:
Tuesday, January 20, 2009 12:32 PM
Now, there are some who question the scale of our ambitions - who suggest that our system cannot tolerate too many big plans. Their memories are short. For they have forgotten what this country has already done; what free men and women can achieve when imagination is joined to common purpose, and necessity to courage.
As for our common defence, we reject as false the choice between our safety and our ideals. Our Founding Fathers, faced with perils we can scarcely imagine, drafted a charter to assure the rule of law and the rights of man, a charter expanded by the blood of generations. Those ideals still light the world, and we will not give them up for expedience's sake.
For we know that our patchwork heritage is a strength, not a weakness. We are a nation of Christians and Muslims, Jews and Hindus - and non-believers. We are shaped by every language and culture, drawn from every end of this Earth; and because we have tasted the bitter swill of civil war and segregation, and emerged from that dark chapter stronger and more united, we cannot help but believe that the old hatreds shall someday pass; that the lines of tribe shall soon dissolve; that as the world grows smaller, our common humanity shall reveal itself; and that America must play its role in ushering in a new era of peace.
Labels: cool people, election 2008, obama
(link to this post)
|
---
Thursday, December 25, 2008 10:38 AM
christmas story fail
yet another christmas has arrived and i didn't do my christmas story. i'm sorry, there is just not enough juice in my tanks for much more than a twitter update these days. maybe i should have done it one line at a time like @
scharpling
.
anyways, i'll be in tallahassee for several more hours, so hopefully we can get the presenting out of the way and i can enjoy some big city culture before i have to go back to hicksville. i had a wonderful time hanging out with everyone on tuesday. thanks to ed for inviting me to his christmas party, and big ups to the lings for putting up with us all playing rockband til 4 am.
so, merry christmas, internet friends. i wish you all the best in the new year and i hope you all got what you wanted for christmas. unless it was a story by me that you wanted, in which case you need to shoot a little higher anyway so i'm happy to disappoint.
Labels: cool people, stories, tallahassee, twitter
(link to this post)
|
---
Sunday, November 16, 2008 9:26 AM
sitckerguy's bush gallery
i've got good news, crazy news, bad news, funny news and regular news. what do you want first?
Labels: adventure, apalach, beer, cool people, fire, london, rock music
(link to this post)
|
---
Friday, November 07, 2008 11:40 PM
no sleep til brooklyn
i really am going to sleep, though. i promise. as soon as this is over.
so, how's everybody? let's see...been kind of a slow news week. not much really going on. i've had a fairly uneventful few days. yesterday i worked, hung out. wednesday i worked. tuesday i scrambled all over apalachicola leaving door hangers on doors and dropping off waters and obama signs and stickers and trying to see if franklin county is really as red as everybody says. it is. good news, though, is that Barack Obama is our new president. Carol Browner is on his transition team. i babysat for her son one time.
i started my webpage seven some odd years ago (if you can find the archives from the old pitas.com page, that would be a trip). I renamed it ponder for america about 5 years ago when i endorsed Howard Dean for president. the only time i have ever censored myself was when it was suggested i not publish my "Charlie Crist: Openly governor" post. Ponder for America looks forward to maintaining a rambling, slack and nonsensical eye on politics during the Barack Obama presidency. just because i think the guy is completely awesome does not mean i will not post funny pictures of him should any ever be taken.
at home, the election news was not celebrated in the manner that many of you would probably imagine. as it turns out, Allison isn't much of an Obama fan. so i pretty much have left the whole subject alone. until now...
James Ponder's Celebratory World Tour!
we're getting out of the "real" America and heading to the elite apple, New York City! one day is plenty of time to eat all the stuff i want to eat, meet all the peeps i want to meet and rep karaoke so you know i'm street! no time to waste; the mothership is calling...
JPCWT Pt. II!
I like to listen to music from all over the world, especially the UK b/c it's really good and it's in english. therefore i'm making my pilgrimage to London, and the best part is i have a slightly-native guide. my sister, Emily! she's going to show me where they punish the ax-murderers and how to eat food in GMT. we also get to ride a serpent through the chunnel and visit Paris, France! i think that should finally drive all the right-wingers away from my webpage. as if any of my 3 readers could be described as right-wing. right-honourable, maybe. or maybe hot-wing. i wonder if they eat chicken wings in london. they don't eat them in italy. i eat them here, though.
well, long story short, Barack Obama is the new president. p4usa has never ended a blog post that way. i'll have to do it more often. it will be accurate for another four years. by then i will have figured out
web 2.0
Barack Obama is the new president.
Labels: adventure, apalach, cool people, election 2008, italy, karaoke, politics, wings
(link to this post)
|
---
Tuesday, October 14, 2008 12:36 AM
blip fm
blip.fm
now i have one more thing to link to and keep track of and update on and fool around. plus i caught some mysterious critic
raving on p4usa,
so now i'm going to get all sorts of hits and i don't have a thing to wear! "blog?!?!" more like "blaargh!?!?!"
speaking of fast food, i need someone to write a big check or a grant proposal or something for me. i want to start like the frozen food version of PODS, for people who don't have any room in the freezer for pizzas and burritos and snacks like that.
when ep first told me about the r. kelly closet movie and how bizarre it was, i believed her, and looked at
the wiki
and that was all until i told allison about it and she got it on netflix,
netflix,
netflix
...
i was especially impressed/appalled by his use/ignorance of the fourth wall. so, belated thanks for the recommendation on that one, emily. now i'm going to make a snack.
Labels: blip, cool people, mp3, netflix, PODS, r kelly
(link to this post)
|
---
Sunday, October 05, 2008 6:40 PM
elliott for the peeps
adriane has started a blog o'er on blogspot and she has some breaking news:
Jazilla
!
happy birthday to
emily
! there is some fun stuff coming by diplomatic pouch in about a month.
sorry i missed you on your tally visit, paul, but we'll hang up in nyc!
Labels: apalach, coo, cool people
(link to this post)
|
---
Monday, September 15, 2008 2:10 PM
erik is staying on top of stuff for us.
i can't wait to see his command center in NYC!
so i haven't updated in a while, but it's not your fault. we just run in differnet circles (like facebook/myspace/twitter/whatevercrazyshitmeadowslingisonaboutthisweek) and i'm kind of busy trying to figure out my new phone, Touch Push. which reminds me, everybody has to call me so i have your phone numbers, and you want me to have your phone numbers.
the official date for the wedding is Feb 28, 2009. i have been entertaining myself looking at cool party favor type stuff to have at the reception, and i think you will all enjoy. but this is the deal, i need you guys to generate some cool graphic design-y like logo looking thing to print on the stuff. otherwise it's just going to say "Allison & James" in some lame font like Curlz MT. i know you all have photoshop, so make something that will look good on a cocktail napkin.
it's going to be so much fun hanging out with you guys. i never see you guys anymore. and i think it's giving me a headache. also, i drink to much soda water, according to the health food lady. she has me taking these vitamin b12 "sublinguals" because carbonation is bad in the massive quantities i slurp it. plus, this time of year i'm supposed to get massive doses of vitamin FSU, but it looks as if even my long lost non-relative Christian has decided to phone this year in. watch this youtube video, current seminoles, this is what i would like to see, if it's not to much trouble:
Charlie Ward treats miami the way they deserve to be treated
anyways, it's a good thing i have celestial seasonings tension tamer tea to help me pass out at night.
please notice that the picture on the box is a lady riding a dragon. the tea has catnip in it, and it makes me get all blissed out and sleepy, no lie. i call it "chasing the dragon."
i'm serious about the photoshop competition. i'm not expecting anything as amazing as the obama O, but somebody please make something really cool. matt, mama gramling, paul, kathe i am looking in your direction. if you still read my webpage, that is
Labels: apalach, b12, cool people, facebook, fsu, marriage, tension tamer, twitter
(link to this post)
|
---
Saturday, June 21, 2008 12:53 PM
the day the music melted
lightning struck my house this morning. i was dogsitting @ QS96's house, so me and the laptop and the saturn were no where near the ensuing blaze. grayson is out of town at press time i have yet to speak to him, but his boat was on st george so it's safe, and his car is okay, too. clifford was next door asleep, the cops woke him up and he's fine. his side of the house didn't look too bad. he seemed pretty depressed. i can't imagine grayson being very excited about the situation, either. sadly, we lost odin the cat, and clifford's other dog (not the fluffy one, PJ. PJ is OK).
my neighbor erin and i peeked inside briefly and it looks like there might be more salvageable stuff than you'd think from looking at the outside. firedudeman says most of my cds probably melted, and that any clothes that made it will smell like smoke forever. my obama poster is fine.
grayson's sister shelley handles the business end of stuff, and she says insurance is paid up, so thank goodness for that. my bumblingly optimistic ass can't shake the sensation that this could work out for everybody. can't shake it like a soda. i just realized i didn't even look in the fridge. i think there's like a case of beer in there and the rest of the pancetta i made and a fresh pack of those little charcoal steaks i like for ropa vieja. damn. i should run over and get those. oh snap and i just loaded up on pizza and ice cream sandwiches!
i'm going to go see if the ice cream sandwiches melted or not. then i guess i have to do all my laundry again.
thanks to all the twitter people that hollered at me, and to the entire town of apalachicola for helping out and offering me clothes and standing around while i talked to the firedudemenandwomen in my pyjamas.
and congrats to the franklin county all stars on their big win today!
Labels: adventure, apalach, beer, cool people, fire, twitter
(link to this post)
|
---
Tuesday, June 17, 2008 12:57 AM
ponders for kentucky
want to test you. submit to the test. leave me a comment.
i went to the tallahassee tweetup @manor @midtown tonight and met some totally cool people. they have pictures and possibly video floating around the internet for you to see if you can't just take on faith that i was there. i have to cut this post short. it's been a big lobster apocalypse of a day and i'm tired.
Labels: cool people, tallahassee, twitter
(link to this post)
|
---
Saturday, May 17, 2008 1:23 AM
there will be Jasmine
guest post from AEII:
"capitol l o l! it was a lot easier taking the pictures than making the slide show ;)"
Labels: adventure, apalach, cool people, crazy people, cupcakes ;)
(link to this post)
|
---
Wednesday, April 23, 2008 1:13 PM
i totally get to hang out with
this dude
in NOLA this weekend! it's ol' boy's birthday (
her's, too
)! happy birthday, you guys! you got mentioned on ponder for america!
i've been linking to lots of videos lately. so here's a trailer for the warriors. can you dig it? caaan yoooou diggg itttttt?
Labels: cool people, movies, nola, youtube
(link to this post)
|
---
Tuesday, April 15, 2008 12:10 AM
jibberish/my karma has avenged someone
clip of tom jones and janis joplin singing a song that is apparently called "raise your hand." i would like to thank tamara for posting this on my facebook funwall, and i would have forwarded it to everyone, but then i decided to post it here, where 3 people will see it.
points of interest:
0:27 - 0:39 "no no nole / you better gift up, of the donut from the stand/ and raze old man/ fuckin rae-yay-lay o raerm may urn (back spasm)"
1:33 janis screeches and tom jones retaliates with an equally crazy screech, at which point the people sitting on the ground doing lemaze get up and begin to convulse
1:50 someone whistles and both tom and janis look around to see who it was and where they are
2:20 janis attempts to 'back it up' on tom jones while he gracefully executes the 'matador on ecstasy.' at this point they start looping the footage, presumably because the rest of the dancing was too lewdly retarded
3:00 during the call and response segment, tom tells janis he'd like to bake a pizza on her
and just so we're clear, i hold both these performers in very high esteem. i also think sometimes it's really hard to understand them.
meanwhile, mattman got married, which is way awesome. if i knew where there were pictures i would post the link. i was late, but i did have to drive through four counties to get there. long time readers will be happy to know that the round trip was completed without incident. i am now back in franklin county, searching for the person who scratched my car while mattman enjoys wedded bliss. this is because mattman is a very good person, i am kind of an asshole, and all of us live in a just and fair world. that includes you, car-scratcher. i look forward to falsifying your sense of security somehow.
Labels: apalach, blood, cool people, crazy people, facebook
(link to this post)
|
---
Tuesday, April 01, 2008 9:50 PM
zombitus outbreak in mobile, al
i saw
dead people
in alabama. it was less creepy than you would think. and i got a mylar burger balloon that is on my facebook now. all told, a fun trip with my fun bosses.
Labels: cool people, facebook, zombies
(link to this post)
|
---
Monday, March 31, 2008 12:39 AM
I made some noodles for an interesting man today. i will now tell you about him and reprint the poem he wrote for the restaurant.
His name is
David L Young
, and he does not want to be confused with
David Young
, but he does give props. David L is roaming around in a Chrysler Crossfire, license plate: POETS
3 out of 3 staff members said he looked like Benjamin Franklin. He was not wearing his Benjamin Franklin costume when he came in to Tamara's with his portable poetry machine/laptop. This means he either IS Benjamin Franklin or he SHOULD BE Benjamin Franklin FOR HALLOWEEN (or always). I couldn't tell if the glasses he was wearing were bifocals. I assume they were.
Tamara's Café Apalachicola Sunday

Sunday social casual get together.

Apalachicola laid back easy lifestyles,

Small town fishing tall tales lines,

Artmosphere magical charm interaction.

Front door sticky latch first impression

Hanging patio green umbrella ceiling

Cozy setting enjoying tasty meal 'n coffee

Hidden treasures in Forgotten Coast sensations.

David L. Young 03/30/08©
De-Terminated poet, somewhere in America not on company time
The "
somewhere in America
not on company time" part is mysterious to me. Is that so his boss doesn't get mad and demand the laptop back? Because his boss needs to not send David L to impersonate Benjamin Franklin on the weekend.

James H Ponder 03/30/08
©
Be-Fuddled reader, on the computer on eastern standard time

Labels: apalach, cool people, crazy people, poet
(link to this post)
|
---
Monday, March 10, 2008 1:28 AM
My Last Supper
there are new pictures on
my flickr
page, but flickr is still spelled stupid. i want you all to know what i look like so you don't think i look like tyler florence.
there's nothing wrong with him. except that he looks more like a chili-eating parrot than he looks like me. Tyler Florence would eat fried chicken for his last meal, according to the
cool book
Allison got me for March Tenth. I will now answer the questions put to famous chefs in the book:
What would be your last meal on earth?
knowing my luck, it'll be a crummy sandwich or lame potatoes or something. If I could choose, I would have raw oysters (not too rainy, shucked myself, Crystal hot sauce, saltines), buffalo wings (sauce not broken, juicy/crispy, more flappy parts than drumettes, bleu cheese dressing), an awesome burger (med rare, dijon mustard, perfect tomato, crispy lettuce, poached egg, pickled jalapeno, crumbled potato chips[Ruffles], American cheese, puffy bun with no sesame seeds grilled on the flattop with clarified butter), Dad's BBQ chicken wings, Barnaby's pizza (sausage & mushroom, made by the tall dude not the fat guy) & mexican chocolate & fresh macaroons (no less than 2 minutes old) for dessert. If we could get some Waffle House hashbrowns to absorb what ever drips off the wings and burger that would be great. and plenty of nigiri, especially scallop. and a caja china pig. and risotto with like a whole tin of saffron in it. and pan bagnat the way
Jaques Pepin & Julia Child made it
. and fiddle heads. and artichokes the way mom used to do them. if i still have room i would like a chili dog with cole slaw and fresh crazy fruits like lychees.
what would be the setting for the meal?
we would enjoy the first couple courses al fresco at Kleeman Plaza, then head into the left side of Barnabys and spread out across two tables.
what would you drink with your meal?
I would like to have some cold Abita Amber with my oysters & wings. burgandy with the burger (from some vineyard & vintage i could never afford) & some heavy duty italian red with the pizza. plenty of dry champagne before and after each course, and pitchers of Arnold Palmer. ice cold 2% milk with the macaroons.
would there be music?
we'll have Emily put together a good shuff, and then roll ourselves to the GbV reunion show at the old Cow Haus after dinner. no TV.
who would be your dining companions?
with friends like mine, who needs dead philosophers and famous people? Adlai Stevenson would be cool, though. and Princess Grace Kelly. That would probably be what killed me, watching Grace Kelly eat chicken wings. or maybe the chicken wings themselves.
who would prepare the meal?
not me! i'll make the bleu cheese dressing and sabre the champagne but thats it.
Labels: Barnabys, beer, cool people, GBV, last supper, wine, wings
(link to this post)
|
---
Monday, February 11, 2008 10:59 AM
"capitalismos, favorite boy child, we must apologise,
up in the rafters a rope is danglin',
spots before the eyes of rock n' roll..."
don't think i'm lame b/c i'm only just now getting into the Mekons. it's probably your fault for not introducing me to them sooner.
that video good. notice that Jon Langford is wearing a Sun Records shirt. also, that he would dominate guitar hero with the turn-guitar-sideways move.
truck is coming. i just dreamt of QS96 rollerskating while Erik & I were recording cds to put in meals on wheels boxes. the limping piano lady was producing and Jes was there.
Labels: cool people, rock music, truck, youtube
(link to this post)
|
---
Friday, January 11, 2008 1:52 PM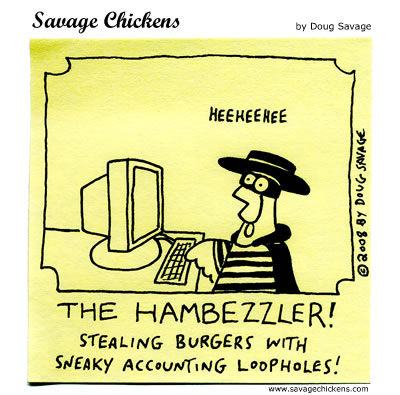 hello! looks like 2008 is going to stick around for a while.
i was going through the back log of unpublished ponder for america posts. man, i was crazy last year. 2008 will be different. 2008 is a funny looking year.
i've been playing poker on facebook lately, as most of you probably know b/c you're my facebook friends. the 'player chat' feature cracks me up.
i want to know what everybody thinks of when they think of valentine's day food. best meal you ever had on valentine's day.
erik, sorry i forgot to call you back last night. emily, i thought of someone who would be good for your project.
Labels: cool people, facebook
(link to this post)
|
---
Friday, December 28, 2007 10:49 AM
happy last year
Labels: cool people, facebook, lolcat, new years
(link to this post)
|
---
Saturday, October 20, 2007 10:21 AM
what to be for halloween
a slight moral
dilemma
, people. should i recycle a
halloween
costume from last year? is it okay? before you jump down my throat with a bunch of "of course not, slacker" garbage, remember
i'll
be celebrating
halloween
in a different town this time. does that change anything? please respond.
meanwhile, much has happened since my last post, more than you would expect, even. for example, would you have ever thought i would get to visit jimmy carter's hometown? do you even know where it is? of course not, slackers, it's
Americus
, GA.
oh, and guess what? you know my cool bosses
i'm
always telling you about? well they totally took me to
atlanta
with them and we all went to a
latin
food show. and someone spilled some liquid courage down my throat and i did open mic stand-up comedy. was it funny? of course not, slacker. it was funny looking.
danny
says he could have laughed at me for hours. i made up for it later that night with a heart-wrenching rendition of
Patches
by Clarence Carter. photographic evidence is still under review, but it is possible someone took a picture i can post here.
check this out,
un
-suspecting, i ate a pig eyeball! it tasted like the marrow-part of
osso
buco
.
ooo
!
ooo
!
ooo
! guess what else? this post is over!
Labels: adventure, comedy, cool people, crazy people, georgia, open letters, patches
(link to this post)
|
---
Thursday, May 24, 2007 4:08 PM
ploop commissioned everyone to chart out
how to win an argument.
i hope my flow chart is able to shed some light, for sure click through to the other submissions. insightful and delightful.
winning an argument meme
as you can see, i have set my diagram to music. that is why i'm hot. you may also notice that pleading/crying has a 50% chance of winning an argument.
in a related story, jessica and matt are getting married this weekend. after my last wedding performance, it seems only fitting that i be invited to repeat. mothers, lock up your
bridesmaids
bottles of wine and golf carts.
Labels: adventure, cool people, GBV, ploop
(link to this post)
|
---
Monday, April 23, 2007 9:20 PM
open letter to cool people
let's hang out on mondays. we'll have, like, the whole town to ourselves! i'm talking no lines at the movies, no waits at restaurants, no fratties in the bars, no nothing! lauren from waternerd says that you're all at home reading good books. that's totally cool! in fact, i think you're even cooler now that i know that. but read good books on nights when i'm working or have to get up early for work, okay? thanks so much, cool people!
-james
Labels: cool people, open letters
(link to this post)
|
---
Thursday, April 05, 2007 11:24 AM
so true
Labels: cool people, ploop
(link to this post)
|
---
Thursday, October 19, 2006 4:13 AM
james ponder of texas special
somebody drew a picture
of somebody who stole my name. hope the police can use it to track him down.
yes. i google myself on the regular. i have also added my own name to my technorati watchlist, just in case i do something amazing.
that's me, with the flowing blond mane.
in a related story, i will be traveling to new orleans tomorrow, for a gig w/ my blues/rock/experimental band, Texas Special.
Labels: cool people
(link to this post)
|
---
Tuesday, October 10, 2006 1:09 PM
A: always B: be C: comical
Pete Rose Haircut: Alec Baldwin Addresses the Talent at Cash Money Records.
American Mastodon: Alec Baldwin Speaks to a Group of Second Graders.
Labels: cool people
(link to this post)
|
---
Tuesday, May 30, 2006 4:42 AM
ytmnd
Chunk Addresses Congress
thanks to
the ums et al
for telling me about this. please, readers, for the love of god, visit
ytmnd
. hatt baby on a whole new level.
milton
Labels: cool people
(link to this post)
|
---
Monday, May 01, 2006 3:15 PM
HEARTY WHITE MIRACLE SITE
HEARTY WHITE MIRACLE SITE
hearty is on
v89
every tuesday @ 9pm starting tomorrow. so good. it's the best radio show ever. a must.
Labels: cool people
(link to this post)
|
---
Saturday, March 25, 2006 12:14 PM
thanks, erik!
I have been thinking that I would make a proposition to my Republican friends... that if they will stop telling lies about the Democrats, we will stop telling the truth about them.
-adlai stevenson
Labels: cool people
(link to this post)
|
---
Monday, March 13, 2006 11:51 PM
Thomas Oliver
Thomas Oliver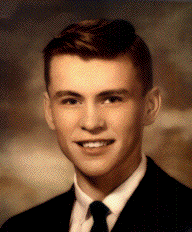 hey lady, you call him "doctor" "the songmaker" oliver!
Labels: cool people
(link to this post)
|
---
8:19 PM
is this easier to deal with? everyone always says my webpage is too confusing. leading to confusion. as well as confusion. let me know what you think.
big ups to my man googliata for tipping me off to a movie i would never have seen otherwise. nightwatch was off the clip, wardie. much obliged. big ups to my man the dude from nightwatch.
http://www2.foxsearchlight.com/nwnd/
big ups to my man dave. also big ups to dr oliver and bad erik. i'd like to send a shout out to my emily's: "yo!" i'd like to send a shout out to detective scotch poster: "yo!"
Labels: cool people
(link to this post)
|
---
Thursday, March 02, 2006 11:36 AM
Labels: beer, cool people, diatribes, retorts
(link to this post)
|
---
Sunday, February 12, 2006 7:07 PM
Battle Robots
Labels: cool people
(link to this post)
|
---
3:17 PM
Pete Doherty prison journal
poor guy. hope he cleans up and puts out some more records.
not much action on the old tagboard lately. i guess everyone uses myspace these days. that's okay.
Labels: cool people
(link to this post)
|
---
Thursday, February 02, 2006 8:20 PM
OdenkirkMG!
Society Dome: Big Bob O. News!
in a related story, i'm off to see local faves
the ums
rock out with kaki king. full report to follow.
Labels: cool people
(link to this post)
|
---
Sunday, January 29, 2006 1:50 PM
Has everyone met my
Rockdaughter Ava
? Her month birthday is on wednesday, are you supposed to get babies presents every month, or is it like regular people where it's just once a year?
Labels: cool people
(link to this post)
|
---
Sunday, September 04, 2005 3:11 PM
the aristocrats
was really good.
i want to send a shout-out to my wardies at miracle five, knowhatimsayin; they coming correct on lettin me into the movies, anis; reppin the EFC from way back, knowhatimsayin, under new management now, anis, still showin mad love, knowhatimsayin; straight tippin' on 44's, knowhatimsayin; much love.
TPMcafe on the buck-passing bushies.
also, i don't want to hear anymore neo-cons try to blame Mayor Ray Nagin for the federal government's botching of the New Orleans situation. He's one of the few people involved with even a lick of common sense. Mayor Nagin is cool by me.
Labels: cool people
(link to this post)
|
---
Saturday, August 20, 2005 7:37 PM
3 hours in the mall
Conversation transcribed from memory-
Jms: Have you noticed that girls are dressing really skanky these days?
Dad: It's always been that way, but yes, the "startled harlot" look is very popular.
Jms: "Startled Harlot?!?"
Dad: It's a look.
Jms: It's hilarious. Whoa! That guy is rocking a mohawk like a foot high.
Dad: That's a shame.
Jms: That's dedication.
Dad: At least.
Labels: cool people
(link to this post)
|
---
Thursday, July 21, 2005 7:51 PM
adam in india
http://www.teamsushi.com/adaminindia/
thanks for the pictures, adam! i especially like the "welcome band"
speaking of bands, don't nobody forget to come see
us
tomorrow at big daddy's
Labels: cool people
(link to this post)
|
---
Tuesday, June 07, 2005 1:40 PM
duane on bass
a dear friend from brother band
The Soular System
is going to be playing with us at the show. Duane plays trumpet in the best band in Tallahassee, and bass for us.
Labels: cool people
(link to this post)
|
---
Monday, May 09, 2005 12:30 AM
p4usa hall of fame; first installment
"Our utopias are the blueprints of our future civilization, and as such, airy structures though they are, they really play a bigger part in the progress of man than our more material structures of brick and steel. The habit of building utopias shows to a degree whether our race is made up of dull-spirited bipeds or whether it is made up of men who want to enjoy the full savoring of existence that comes only when they feel themselves working with the forces of nature to remake the world nearer to their heart's desire." -Henry A. Wallace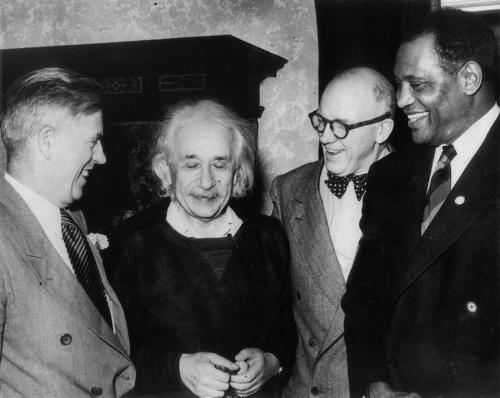 Secretary of Agriculture during the New Deal, Vice President during WWII, Progressive Party candidate for President in 1948. All around good guy.
read his
biography
.
i saw this

pbs documentary
, it's really good.
selected works
.
Labels: cool people
(link to this post)
|
---